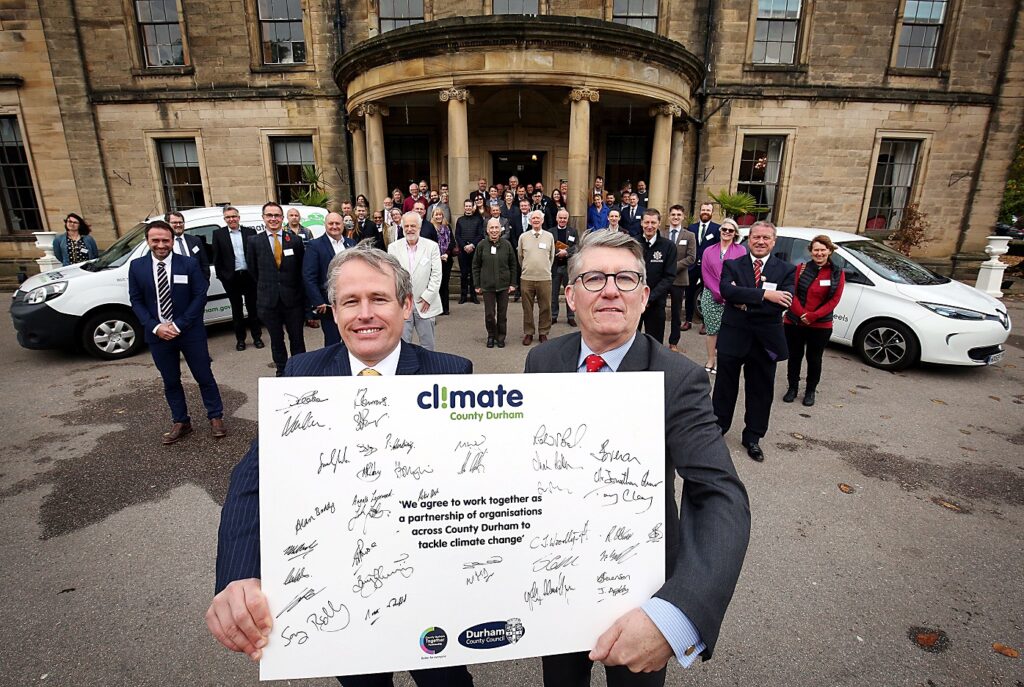 As world leaders gathered in Glasgow for the crucial COP26 summit, key figures in County Durham got together to pledge their own efforts to tackle climate change.
More than 70 attendees, including representatives from Durham County Council, Durham University, businesses, and the NHS, gathered at Beamish Hall to sign a new climate change agreement, announcing their commitment to work together to protect the environment.
County Durham Climate Change Agreement
The County Durham Climate Change Agreement is a new initiative designed to create a strong and active partnership of organisations which will work together to make real environmental progress. It is hoped that following the launch many more organisations across the county will sign the pledge.
To support the agreement,  a new website and video has been developed to extend the invitation to individuals and communities to come together and pledge to reduce their impact.
The website includes information on what local residents, businesses, children and young people, and community groups can do, as well as a pledge for individuals and Small to Medium Enterprises (SMEs) to sign.
Find more information on actions everyone can take to reduce their impact, or sign the County Durham Climate Change Agreement.
Read the full story on signing the climate pledge on Durham County Council's website.