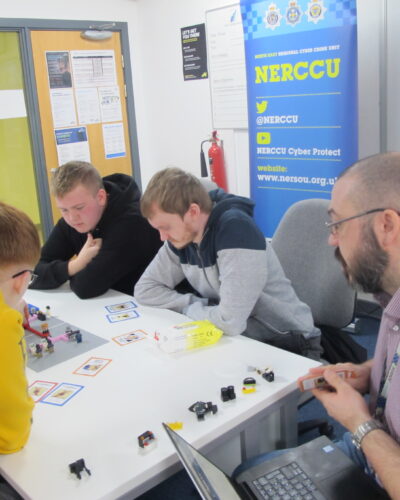 Around 200 students and staff from New College Durham learnt how to keep themselves and others safe online at a cyber security event which was held during Safeguarding Adults Week (15 – 21 November).
Specialists from Durham Constabulary, Durham County Council and the North East Regional Special Operations Unit, a collaboration between Northumbria, Cleveland and Durham police forces, shared their expertise at the Safer Cyber event where students and staff took part in a range of workshops designed to help them to stay safe when online.
The initiative was organised by the Safer Cyber Working Group, a subgroup of the Safe Durham Partnership, which aims to tackle all aspects of cyber related crime, including financial and identity fraud, harassment, abuse and exploitation.
Read more about the event in the  Safer Cyber news item on Durham County Council's website.